June 20, 2023
Categories:
Technology Trends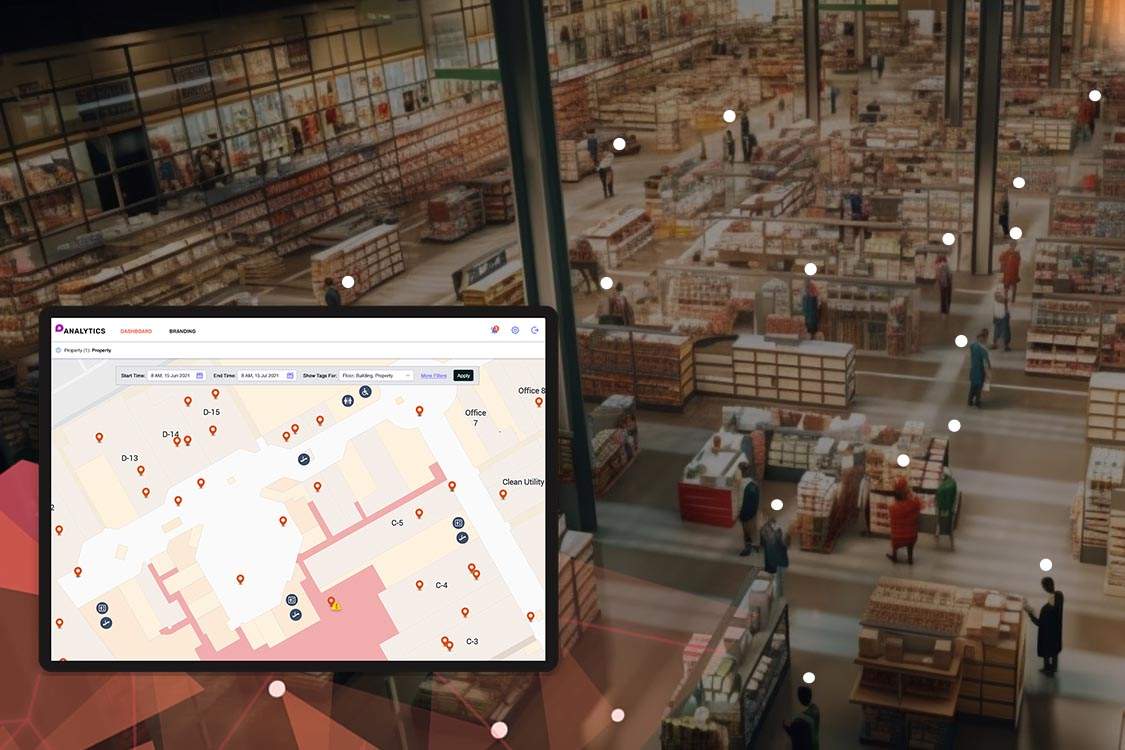 Undoubtedly, we've all come across numerous businesses attempting to effectively manage their workforce and workflow, only to fall short of their goals. This predicament is not confined to a specific company size; businesses of all scales grapple with the same challenge.
Consider the examples of airports and shopping malls, sprawling facilities that pose a significant challenge for facility managers to oversee. It becomes apparent that a workforce optimization system is urgently needed to enable the seamless monitoring of staff movement without incurring exorbitant costs.
Regrettably, the existing workflow optimization applications available in the market simply do not measure up to this task. Businesses often find themselves dissatisfied with these solutions, as they are ill-suited for tackling the specific problem of managing workers in a vast space.
One issue with opting for a location-based workforce optimization software is that most offerings necessitate the presence of specialized hardware on the premises. Depending on the desired level of precision or the extent of coverage required, expenses can quickly accumulate.
By relying on outdated approaches to address this highly complex problem, you expose yourself to a myriad of concerns and complications. It is imperative to recognize these challenges and seek a more innovative and comprehensive solution.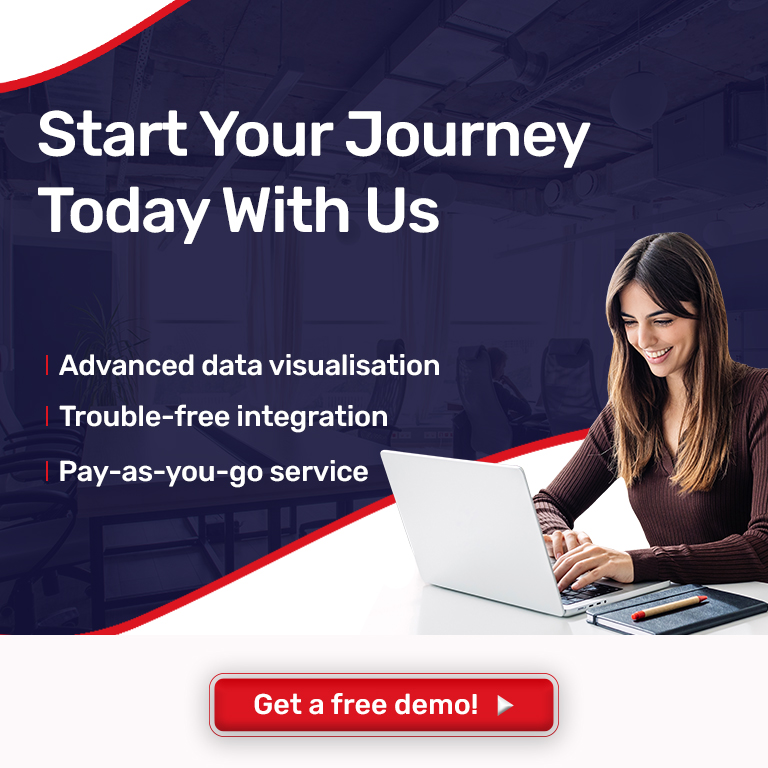 What's a Better Way?
Experience a hassle-free solution for overseeing workers inside your premises and issuing notifications with utmost reliability and cost-effectiveness. Introducing Mapsted, a renowned brand that stands at the forefront of the location-marketing domain. Our multifaceted solution addresses two crucial aspects that are often lacking in large facilities: real-time positioning and smartphone engagement. By investing in Mapsted, you can expect a substantial return on investment and most importantly the peace of mind while coordinating staff activities.
Unlike Bluetooth and beacon technologies, which rely on specialized hardware installations, Mapsted eliminates the need for such dependencies while delivering unparalleled precision in location data. Leveraging signals from smartphones and IoT sensors, Mapsted technology accurately determines the whereabouts of your workers and displays their positions on a virtual floor map. As a facility manager, you'll have access to convenient widgets or dashboards that integrate with any workforce optimization tools allowing you to maximize employee efficiency while giving facility visitors an elevated experience.
The Mapsted Solution
When considering other options available in this arena, none surpass Mapsted's exceptional precision in location technology. The presence of signal noise and complex structural designs often hinder hardware-accelerated approaches in detecting moving targets. However, Mapsted rises above these challenges, making it the ideal choice for facility operators whose workers are constantly on the move within specialized functions such as cleaning and security.
If you are currently utilizing beacons, you are likely familiar with the difficulties of system configuration, limited range and accuracy concerns that arise unless you deploy a significant number of them. Moreover, many existing communication protocols lack interoperability, making it impossible to seamlessly switch between beacons, Wi-Fi and GPS as workers transition between indoor and outdoor environments.
All these issues render traditional systems less dependable. Mapsted offers a definitive solution that overcomes these challenges and provides a reliable, future-proof option for managing your workforce efficiently. Don't settle for outdated methods when Mapsted can revolutionize your operations and propel your facility management to new heights.
A Location-Based Solution for a Discerning Market
Unlock enhanced visibility and efficiency in your worker management platform by integrating Mapsted's cutting-edge technology. Say goodbye to redundant time sheets as Mapsted seamlessly captures location data from proximity sensors, providing you with real-time information on your workers' current positions. Through our platform, you can easily send notifications, reminders, safety alerts or task sheets as needed. As a facility manager, you gain the power to pin areas under maintenance and restrict traffic until movement can be safely restored.
With Mapsted's comprehensive workforce optimization solution, you'll have a bird's eye view of key performance indicators (KPIs) to ensure they are achieved during your employees' shifts.
For example, if a washroom inside a stadium requires scheduled maintenance every 30 minutes, Mapsted diligently monitors the room's status. In the event of incomplete tasks, it promptly alerts the staff and administrators, ensuring everything stays on track.
One of the remarkable aspects of Mapsted is its ability to visualize data through a custom data analysis dashboard, eliminating the need for tedious spreadsheet analysis. This not only conveys essential information but also saves valuable time by providing a clear and concise representation of data.
The idea behind Mapsted originated when its founders, Paramvir Nagpal and Saeedeh Hamidifar, encountered this unique problem during the early stages of product research and development. They identified the potential for a hardware-free solution. One company created and one hundred patents later, Mapsted has revolutionized location intelligence capabilities without the need for traditional methods such as external Wi-Fi, beacons and hardware. The founders engage with market stakeholders to understand the unique requirements of different businesses, shaping Mapsted's core product focus.
Beyond eliminating paper-based reporting, Mapsted's innovations include hardware-free indoor navigation, proximity marketing and location-based analytics. Further research led to the implementation of QR code-powered location technology, allowing access to detailed floor plans, accessibility options and points of interest. Over time, the wealth of crowdsourced data has empowered facility managers to make more data-driven and cost-effective staffing decisions by determining the optimal number of staff required per shift.
Mapsted continues to innovate the location-based market, with ongoing patent filings for advanced features. For example, our latest feature enables head counting inside a venue, allowing the metering of access to areas such as bathrooms based on predefined limits. This enables scheduling maintenance when the access threshold has exceeded. If you're utilizing Mapsted to guide staff in addressing safety hazards within the facility, it can intelligently alert workers to exercise maximum caution.
Next Steps
Embrace the power of Mapsted and propel your worker management system to new heights of efficiency, reliability and safety. Experience the ease of implementation and the remarkable features that set us apart from the competition.
Take the first step towards revolutionizing your facility operations by contacting us today. Experience firsthand the most advanced location technology ever created, designed to enhance efficiency, optimize workflows, and deliver unmatched results. If you found our blog insightful, we invite you to explore how location intelligence can contribute to sustainability efforts. Additionally, you can watch our informative short video on how Mapsted's advanced Notify CRM software boosts customer engagement.
Frequently Asked Questions
Q1. How can employee movement tracking with location technology benefit my organization?
Ans. Employee movement tracking with location technology provides real-time visibility into workforce activities, enabling better resource allocation, improved efficiency, and enhanced security and safety measures.
Q2. What makes location technology a reliable and accurate solution for tracking employee movement?
Ans. Location technology utilizes advanced sensors and algorithms to accurately track employee movement, ensuring reliable data and precise location information for effective workforce management.
Q3. Can location technology track employee movement in both indoor and outdoor environments?
Ans. Yes, location technology can track employee movement in both indoor and outdoor environments, providing seamless tracking across various workplace settings.
Q4. What are the key features and functionalities of location technology for employee movement tracking?
Ans. Location technology offers features such as real-time positioning, proximity alerts, task management, and integration with workforce optimization systems, empowering organizations to optimize employee workflows and enhance operational efficiency.
Q5. How does location technology integrate with existing workforce optimization systems and applications?
Ans. Location technology seamlessly integrates with existing workforce management systems and applications, allowing for easy integration and synchronization of data, enabling comprehensive and centralized employee tracking and management capabilities.